Press Release
EID Al-FITR CONGRATULATION – Kemal Ergün: "We pray for the safety and well-being of all humanity."
01. May 2022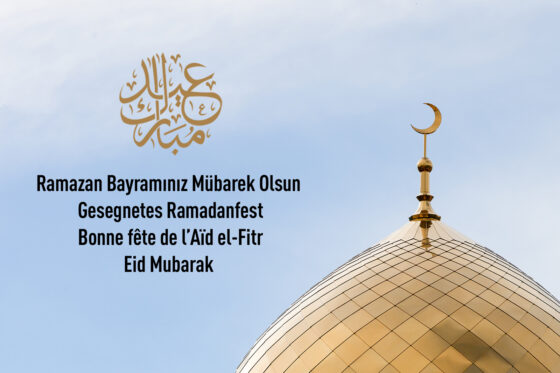 Ramadanfest 2022
Kemal Ergün, Chairman of the Islamic Community Millî Görüş (IGMG), released a congratulatory message on the Eid al-Fitr. "Eid means praying for the safety and well-being of all humanity, and showing solidarity. This dimension and function of eids is now more important than ever." said Ergün in his message, and continued his words as follows:
"We are joyful of reaching yet another eid, after the holy month of Ramadan, the first part of which, in the words of our Prophet, brings Allah's mercy, the middle of which brings Allah's forgiveness, and the last part of which brings emancipation from fire. This holy month of Ramadan brought a possibility of transformation for us, as all Ramadans do. We hope that the fasts we undertook, the verses of Quran we recited, the zakats and fitra we donated, the tarawih prayers we performed, and the treats we shared with our family and friends on iftar tables helped us purify and be better people and more sincere Muslims.
Eids' function of strengthening solidarity and friendship is very substantial. As we, all Muslims, hug each other in these special days in mosques, we pray for the safety and well-being of not just us, but also of all the underprivileged in the world. In a world where oppression and cruelty becomes more and more prevalent, and where millions of innocent people try to survive in conflict zones or have to leave their homeland behind, this sense and atmosphere of solidarity surely becomes more urgent.
With these feelings and thoughts in mind, I congratulate the Eid al-Fitr of all Muslims in the world, and pray that all the good qualities we acquired in this month become our permanent qualities."
[supsystic-social-sharing id="1"]